© EEN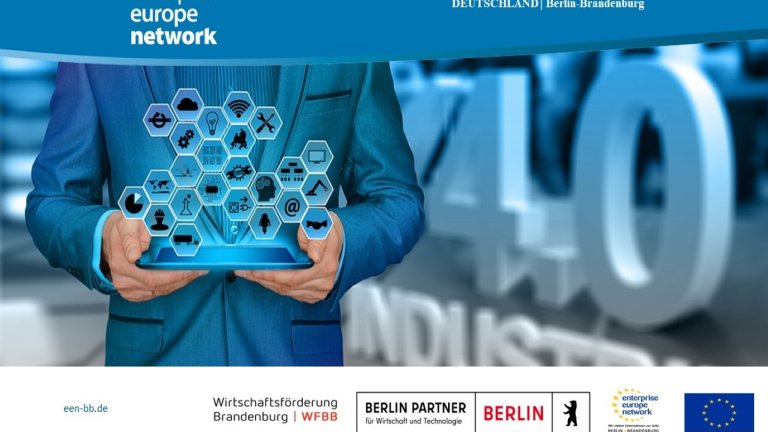 16. February 2021
1:30 PM – 4:00 PM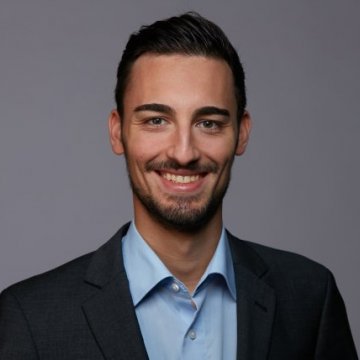 Project Manager Enterprise Europe Network BB
Industrial Production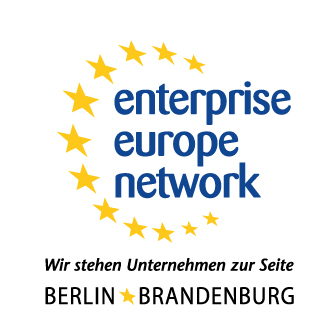 © EEN
Funding opportunities for technology transfer projects with robotic solutions
Learn everything about current funding opportunities for technology transfer projects with robotic solutions. Get to know the EU-funded projects Trinity, RIMA and DIH² and its short-term funding calls. The virtual web seminar is primarily aimed at start-ups and small and medium-sized enterprises that can be assigned to the manufacturing industry (including robotic technology providers).
What do we offer in our virtual workshop?
Learn in our virtual workshop how to best prepare for a Trinity, RIMA or DIH² project application and how to find suitable partners for your project.
Get first-hand information from the project offices (Trinity, RIMA or DIH²)

Present your innovative project idea in a 2-3 minutes pitch (seats limited) to find a suitable project partner and to receive valuable feedback

Network with stakeholders from the manufacturing industry and exchange ideas with robotic technology provider
What is Trinity?
TRINITY invites small and medium sized enterprises and slightly bigger companies (<500 employees) and encourage them to build consortia to plan, implement, and disseminate ICT technologies including robotics, IoT and cybersecurity to facilitate agile production in European companies. The TRINITY ecosystem provides up to €300,000 equity free funding for SME use case demonstrators. Please find more information here.
What is RIMA?
RIMA will support the development and deployment of robotics Inspection & Maintenance applications with grants for one type of eligible actions: Robotics Innovation Experiment (RIE). Robotics Innovation Experiment (RIE) consists of developing, testing and validating the technical and economic viability of a robotic system prototype demonstrated in an operational environment. As a mini consortium you can receive financial support up to € 150K for innovative proposals. Please find more information here.
What is DIH²?
The DIH² project actively supports innovative solutions and new ideas that improve manufacturing in small and medium-sized enterprises (SMEs) through the use of robotics. Consortium of at least one SME and one technology solution provider can apply and receive max. 248.000 € funding. Please find more information here.
Are you interested in participating?
Then please register by 12 February 2021! The event will be held in English. If you have any questions, please feel free to contact us at any time. The Enterprise Europe Network (EEN) and Berlin Partner are looking forward to your participation and to supporting you with your project ideas.
You will receive the access link in a separate mail a few days before the event starts.