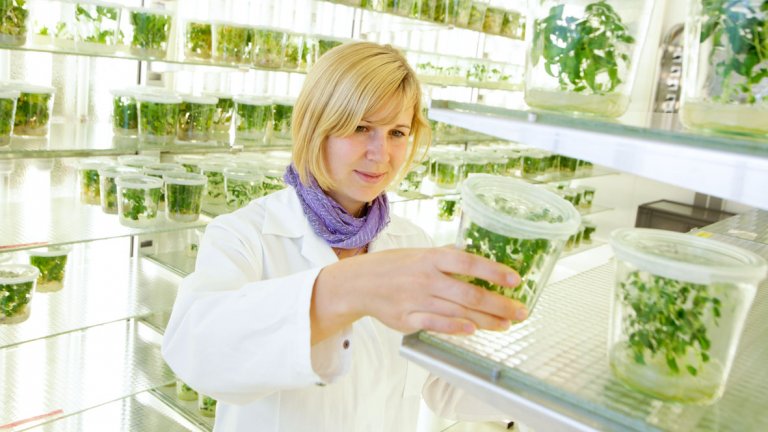 Science
Benefit from Innovation
Science continually opens up new opportunities, solutions and perspectives for the region's businesses.
Even the small and the smallest players among those businesses can benefit from research and development: innovations can help a business to gain competitive advantages in comparison to other vendors. Innovations can grant businesses access to the so-far untapped potential of the value-added process. Furthermore, innovations can help secure turnovers in the long run and create new jobs.
Science meets economy
Spin-offs, start-ups, collaborations: Berlin-Brandenburg boasts a unique density of research institutes; no other region offers so much knowledge and so many collaborations as this region with its seven universities, 11 higher education institutions, 40 private schools and 100 extramural institutes.
In this regard it is important to prepare smaller businesses for the highly competitive market. Most of these businesses have fewer than 50 employees and many important players of the capital region are active within a network encompassing businesses and scientists in order to prepare them for the competition.
The Cluster focuses especially on interconnecting the fields of economy and science. Should you be interested in cooperating with a higher education institution or have a similar request, please feel free to contact us!
The goal of our Cluster: harnessing what science has to offer
You can find examples of successful cooperation in our Cluster Stories