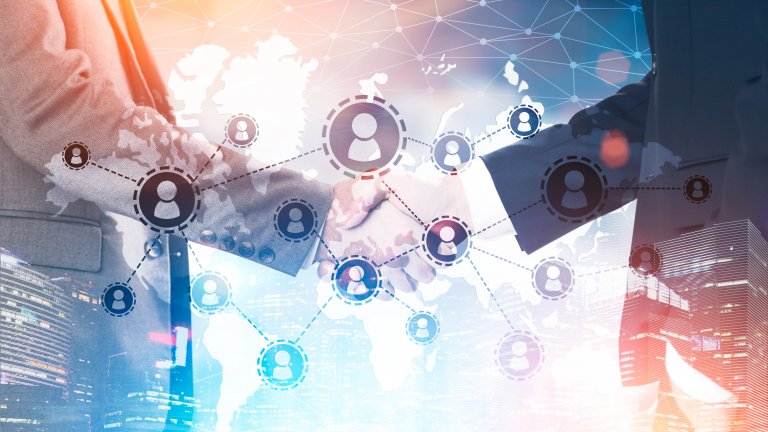 © Fotolia
Cooperation Forum
You can find a selection of cooperation offers and requests here.
FoodWork | Achieving more together
Founding members wanted!
With the foundation of the "FoodWork e.V." (working title), Brandenburg companies in the food industry will bundle different fields of action in the future, professionally advertise member companies and the industry in public and offensively meet the challenges of securing skilled and unskilled labour.
Process for the preparation of raw fish products
Cooperation offer

We are looking for companies interested in integrating the process into their own product range or development, preferably in the context of a know-how or technology transfer. Contact us: Stefan Koehler | stefan.d.koehler@iasp.hu-berlin.de
Recycling of residual materials 
Project partners wanted!
We are looking for partners from forestry and agriculture who are interested in extracting new, sustainable materials from their residues. Please contact the cluster management directly.
Implementation of the Smart Factory 
Project partners wanted!
The Faculty of Food Technology at the TU Berlin is looking for dairy or similar highly automated companies in the food industry as a member of the project-accompanying expert committee for an FEI project. The aim is to fully exploit the potential for improvement in product quality and process efficiency through the automatic adaptation of process parameters.
Promotion of the optimisation of resource consumption
Support programme
Apply now: Up to 100% funding for innovation projects in SMEs! VIDA (VIDA stands for Value-added Innovation in fooD chAins and supports the realisation of innovation projects in Europe) promotes the implementation of new solutions in the food sector with the aim of reducing losses and consumption.
Marketing Project Case Studies
Cooperation offer
The University of Potsdam is looking for practical partners from the food industry in Brandenburg who are interested in working on a marketing problem in the context of a student project in the winter semester 2019/20.
Innovative projects of the closed-loop economy Cooperation offers
The EU has published 13 promising projects on the collaboration platform; these still require partners for the implementation of their visionary ideas. Exciting short films represent an impressive way of presenting the projects that are supposed to help minimize, recycle or re-use waste.
Edeka Food Tech Campus in Berlin 
At the Food Tech Campus, start-ups play the leading role. Start-ups from the fields "Food" and "Food Tech" are welcome to make themselves at home. There is plenty of room for an exchange with and for mutual learning from other start-ups and experts of the Food Academy, and thereby for shaping the future of the food retail trade.